GSBSE @ JAX
A new GSBSE admission track with first year rotations at The Jackson Laboratory
Overview
GSBSE @ JAX is new admissions track into the UMaine GSBSE's PhD in Biomedical Science that preserves GSBSE's hallmark first year laboratory rotations within laboratories at The Jackson Laboratory, allowing students in the track to more deeply explore the research in a range of labs and develop their academic networks before committing to a home laboratory for the duration of the program. 
For more information about Cooperative PhD Programs at JAX, please visit: https://www.jax.org/education-and-learning/pre-and-postdoctoral-program/phd-programs
For more information about JAX, please visit: https://www.jax.org/
JAX Benefits
Earning your PhD while training at JAX provides doctoral students access to:
See a list of GSBSE affiliated faculty, students, and Alumni at JAX: https://gsbse.umaine.edu/people/location/the-jackson-laboratory/
JAX Student Community
---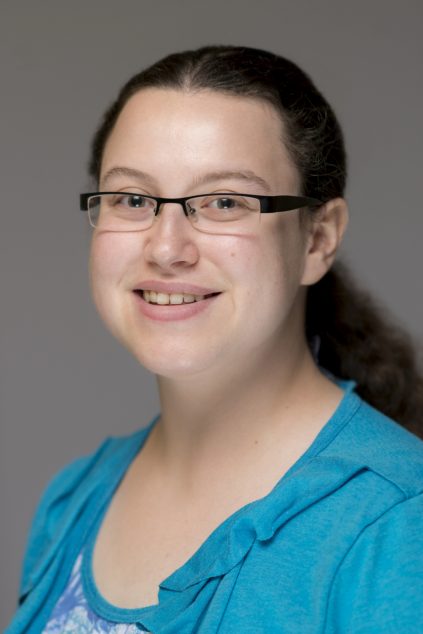 Meeting the Grad: Sarah Holbrook
Hometown: Fort Fairfield, ME
Undergrad Institution: University of Maine
Undergrad major: BS Biology with Honors, Minors: Neuroscience and Psychology
What is your research focus?
Phenotyping neuromuscular degenerative disease mouse models and potential therapies for said diseases. In particular, I am studying Spinal Muscular Atrophy with Respiratory Distress Type 1 (SMARD1) and assessing the efficacy of treatments such as gene therapy and/or pharmaceuticals.
Share something you have learned from your PI that makes you a better/wiser/more efficient scientist.
He has taught me to think of problems/projects like a car. Assess the frame and see what you can build upon and what needs to be replaced. If your car is making a weird sound, pop open the hood and diagnose the problem. Don't ignore it. A lot of the time, you can fix it yourself much cheaper with the right parts, but also know when to collaborate with an expert with better tools to fix the issue. He has also helped me with my actual car making both the figurative and literal cars more approachable and less daunting.
---