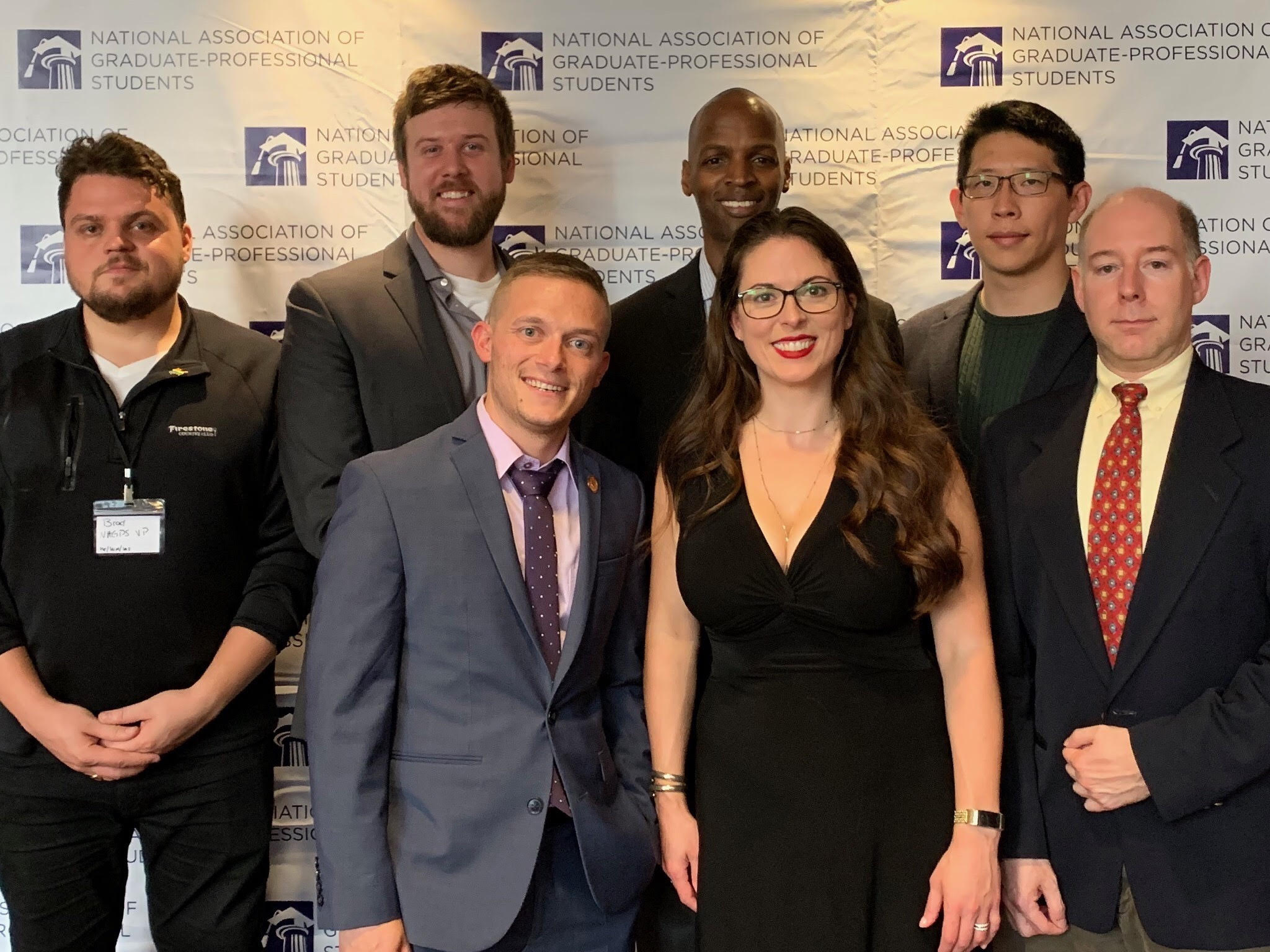 Jon Bomar presents talk at NAGPS Legislative Action Days in Washington DC
Jon Bomar, a 5th year PhD candidate in the Biomedical Engineering degree program, and Director of Employment Concerns for the National Association of Graduate-Professional Students (NAGPS), presented at the Fall 2019 NAGPS Legislative Action Days in Washington DC last weekend. His talk was titled "Fees and Financial Aid in Graduate School."
The conference included two days of workshops about the legislative process, congressional budgeting and research funding, and discussion of specific upcoming legislation that intersects with graduate students. Attendees then spent two days meeting with congressional offices and federal agencies to voice concerns and support of legislation that may impact graduate students.
The NAGPS is a student-run national, non-profit organization dedicated to improving the quality of life of graduate and professional students across the United States. More information can be found at NAGPS.org
Funding for the trip was supplied by the GSBSE Travel Award fund.
Contact: Jon Bomar, jonathan.bomar@maine.edu